So you're about to become a site supervisor or manager? Or you're looking to take the next step in your career? Perhaps your boss has told you to go on an SSSTS or SMSTS course? How do you know which is best? Project Skills Solutions offers the SSSTS course virtually via Zoom as well as face-to-face in a classroom.
Depending on what stage of your career you are currently at, some courses will be more applicable to you than others. In this blog update, we are going to have a look at two of our training courses – SMSTS and SSSTS.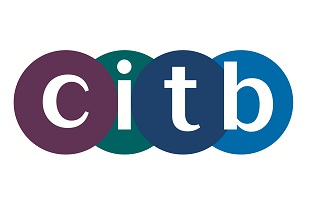 These are two major safety courses tailored for the construction industry, develop by CITB as part of the Site Safety Plus suite of courses. If you are working in the construction sector, these courses may be a good stepping stone into a supervisory or management role. Or perhaps to enhance your existing skills if you are already in these positions.
So, let's have a look at SMSTS vs SSSTS.
What is Site Manager Safety Training (SMSTS)?
The CITB Site Manager Safety Training Scheme – otherwise known as SMSTS, is ideal for anyone who is involved in the management or planning of a construction site. Managers are often in charge of the administration, controlling or monitoring of the safety of the worksite too.
This course covers the law as well as regulatory requirements that are needed to ensure health and safety is met and maintained. It is aimed at supervisors, project managers and site managers. After completing the course, you'll be able to:
Implement and manage health and safety, welfare and environmental legislation
Implement new guidance and industry best practice
State duties and responsibilities with regards to health and safety, welfare and the environment
The course itself is assessed via a multiple-choice questionnaire, and you are continually assessed throughout the course in terms of how interactive you are with the group and the course materials.
Once you pass, your certificate is valid for five years, at which point you can take the SMSTS refresher.
What is Site Supervisor Safety Training (SSSTS)?
The Site Supervisor Safety Training Scheme (SSSTS) course is aimed at supervisors and first-line managers or someone who wants to progress into either of these roles.
The training is designed to raise awareness for new supervisors around good practice in regards to health and safety leadership on a construction site. Team leaders and site foremen are often required to have the SSSTS certificate.
By undertaking this training, you will:
Gain an understanding of health and safety, welfare and environmental issues
Your legal responsibilities as a first-line manager on a construction site
What are good and bad practices and how to respond to these
Carrying out risk assessments and site inductions
The course consists of training over two days and is assessed by a multiple-choice paper. You're also expected to be interactive throughout the duration of the course too.
The SSSTS certificate is valid for five years, after which you can take the SSSTS refresher course.
SSSTS or SMSTS?
So, which course should you take?
If you are a supervisor, foreman, team leader or line manager, then the Site Supervisor Safety Training (SSSTS) is for you. Or if that's the kind of role you're looking to land.
For managers such as project leaders and site managers, then the Site Manager Safety Training (SMSTS) is ideal. If you have completed the SSSTS course, many people progress onto the SMSTS course to further enhance their skills and career prospects. However, you don't need to complete the SSSTS before you go on the SMSTS.
CITB SSSTS or SMSTS Refresher Courses
We also offer refresher courses for SSSTS or SMSTS training.
If you have undertaken either course and your certificate is about to expire, get in touch with us and take on the SMSTS Refresher Course or the SSSTS Refresher Course.
The courses cover any changes in legislation and methods since your first course and will refresh your memory and keep you compliant. You need to enrol and complete the refresher course before your five-year certificate expires as the six months grace period was removed a few years ago.
If you have any questions about either course or want to find out which one is suitable for you, then don't hesitate to get in contact with us.