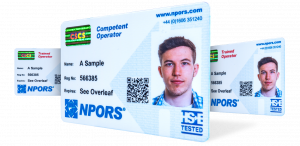 NPORS (National Plant Operators Registration Scheme) is an independent accreditation service for plant operator training and certification in the UK. NPORS training covers a range of topics related to operating plant machinery safely and efficiently.
Accredited training providers conduct the training, which includes both theory and practical assessments. NPORS certification is awarded to plant operators who pass both assessments.
NPORS training is that it provides an alternative to CPCS certification. This means that plant operators have a choice of certification schemes.
If you complete a relevant NVQ, you can apply for a NPORS CSCS Competent Operator Card. This card includes the CSCS logo and a QR code that means your qualification can be checked instantly when on site.