CITB Health and Safety Awareness in Sheffield
Sheffield Health and Safety Awareness Course
rated

4.85

stars by reviews.co.uk based on

489

customer reviews
The Rutland Hotel,
452 Glossop Road,

Sheffield,

South Yorkshire,

S10 2PY

GB
0800 0213 263
£-£
Book your CITB Health and Safety Awareness course in Sheffield with Project Skills Solutions. The most common course people attend to get their ECS or their CSCS labourers card.
We hold regular courses in Sheffield partnering with the Rutland Hotel to provide a convenient, professional and comfortable environment for your site safety plus course.
Sheffield Site Safety Plus
This 1-day course is designed to help those, who are about to or have just begun to work in the construction industry, to understand the potential hazards they face on site. The course aims to keep you and those around you safe and make you aware of your responsibilities on site.
Delegates often ask for several different courses when looking to get their CSCS card:
Health and safety awareness
Site safety plus
1-day safety course
If you're looking for your CSCS card the CITB health and safety awareness will allow you to apply. More details below.
Sheffield CSCS Card
Most of our delegates on the Health and Safety Awareness course are there to gain their CSCS labourers card. 
To gain your CSCS card take a look at the video below, or follow these steps:
Pass your CITB Health, Safety and Environment Test £22.00 (book here).
Attend your 1-day health and safety course available from £130 (book here).
Call 0344 994 4777 and apply for your card at a cost of £36.00
The CITB Health and Safety Awareness Course is one of the courses which delegates can complete to gain a CSCS card. Before you can apply for the card you will also need to complete the Health Safety and Environmental Test, this test is 50 multiple choice questions and delegates are allowed 45 minutes to complete the test. The test costs £22.00, you can follow this link to book the test.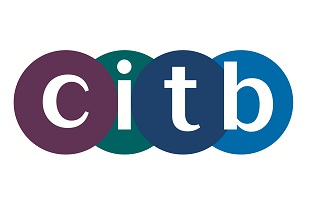 Aims
To ensure individuals understand:
Why they are carrying out their identified duties
What is expected of them
How they contribute to the safety of the workplace
Objectives
At the end of the day delegates will be able to:
Understand the need to prevent accidents
Have an understanding of health and safety law
Identify how their role fits into the control and management of the site
Understand the need for risk assessments and method statements
Appreciate the need to perform safely, and to stop and ask for advice if not sure
Report unsafe acts to prevent an accident
View all courses in Sheffield