NEBOSH National General Certificate in Liverpool
Liverpool NEBOSH Courses
rated

4.85

stars by reviews.co.uk based on

353

customer reviews
The Brain Charity,

Norton Street,

Liverpool,

L3 8LR

GB
0800 0213 263
£1345.00-£1345.00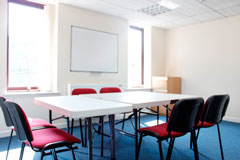 The NEBOSH National General Certificate course is the most popular and recognised health and safety qualification within the industry. The course was first introduced in 1989, and the course is held by more than 190,000 people.
What Will I Gain From The NEBOSH Course?
Those who earn the NEBOSH National General Certificate will gain life long skills and knowledge, such as the ability to identify, evaluate and control hazards occurring within a workplace. The NEBOSH National General Certificate equips you with the ability to take control of managing risks using a pragmatic approach while following legal requirements for health and safety in the UK.
After completing your NEBOSH course, you'll become part of the NEBOSH community. Back in your workplace, you'll find some quick ways to impact health and safety performance around you. It won't be long before you demonstrate your skills, keeping people safe and protecting your organisation from potential legal ramifications. A quick way to impress the management team and further your career.
NEBOSH Courses In Liverpool
At Project Skills Solutions, we offer the NEBOSH National General Certificate at our training centre in Liverpool. The NEBOSH course is taught by our expert and experienced trainers who provide a broad understanding of essential health and safety issues within a structured and tutor-led classroom course.
We've partnered with The Brain Trust in Liverpool to deliver your NEBOSH course in a comfortable venue. The Brain Trust hires out meeting and training rooms to a range of businesses. We chose to use The Brain Trust because of the convenient location and the quality of the learning environment. Every time we use their rooms, we contribute towards a great organisation working hard to support people with neurological conditions.
Who Is The NEBOSH Certificate For?
The NEBOSH certificate is ideal for managers with health and safety responsibilities within their organisation, or those looking to begin a career in health and safety. The NEBOSH National General Certificate is a great follow on from the IOSH Managing Safely course. Some of the benefits you will gain from the NEBOSH Certificate include;
Avoiding accidents within your organisation with effective safety management
Saving money, improving productivity & increasing morale
Having a highly recognised qualification
Meeting the often minimum standard for a health and safety role
No entry requirements needed for the NEBOSH National General Certificate course
What Key Topics Will I Learn?
By the end of your course you will learn how to:
Assist in the planning, implementation and review of an organisations health & safety policy
Understand the requirements of HSE legislation, codes of practice & the prosecution process
Undertake risk assessments & recommend suitable action
Investigate accidents & prepare reports in line with HSE legislation
Identify common hazards in the workplace & recommend suitable corrective measures
Project Skills Solutions Liverpool Training Centre
Lunch and refreshments are provided throughout your NEBOSH course in Liverpool. Chargeable parking is available nearby. Alternatively, the venue is a short walk (less than 5 minutes) from Liverpool Lime Street Station.
Liverpool
Course name:

NEBOSH National General Certificate
Date(s) of course:

Mon 26th Feb, Tue 27th Feb, Wed 28th Feb, Thu 29th Feb, Fri 1st Mar, Mon 18th Mar, Tue 19th Mar, Wed 20th Mar, Thu 21st Mar, Fri 22nd Mar, Wed 3rd Apr
Duration:

11 days

course not including lunch
Liverpool
Course name:

NEBOSH National General Certificate
Date(s) of course:

Mon 3rd Jun, Tue 4th Jun, Wed 5th Jun, Thu 6th Jun, Fri 7th Jun, Mon 17th Jun, Tue 18th Jun, Wed 19th Jun, Thu 20th Jun, Fri 21st Jun, Wed 3rd Jul
Duration:

11 days

course not including lunch
Liverpool
Course name:

NEBOSH National General Certificate
Date(s) of course:

Mon 30th Sep, Tue 1st Oct, Wed 2nd Oct, Thu 3rd Oct, Fri 4th Oct, Mon 14th Oct, Tue 15th Oct, Wed 16th Oct, Thu 17th Oct, Fri 18th Oct, Wed 6th Nov
Duration:

11 days

course not including lunch
View all courses in Liverpool
Other locations near Norton Street, Liverpool