NRSWA Re-Assessment in Birmingham
Birmingham, West Brom NRSWA Re-Assessment Courses
rated

4.81

stars by reviews.co.uk based on

79

customer reviews
2 Albion Road,
Off Brandon Way,

West Bromwich,

West Midlands,

B70 8BD

GB
0800 0213 263
£-£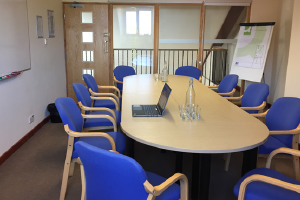 NRSWA Re-Assessment courses in Birmingham, West Brom for both Operatives and Supervisors.
Take a look at the course dates we have coming up below. Our reassessment dates are for either Operative or Supervisor units and any combination. If however you just need to renew your unit 2 or 10 card, it would probably be more cost-effective to take the 1-day course again.
We hold regular open courses in Birmingham, alternatively, if you have a group we can put a date on for your team, giving you more selection on date and schedules.
New Regulations
On 6th April 2017 new regulations came into force, the old regulations required you to take your re-assessment in a 6-month window either side of their expiry date.
The new regulations allow you to take the re-assessment course up to 5 years after your expiry date, as soon as your certificates expire though you will not be qualified to perform the work that certificate covers.
Key points of the new regulations:
Cards won't have an expiry date, instead, you will have certificate expiry dates.
You can add certificates to your card at any point, each certificate will last for 5 years.
When a certificate approaches expiry you will be able to renew it any time in its last year without losing the unexpired portion. Example: you renew a certificate with 10 months left, your new certificate will last for 5 years and 10 months.
You can take your re-assessment more than a year before it expires but the new certificate will last for 6 years maximum only.
A certificate is not valid once it has expired but it can be renewed by re-assessment any time up to 5 years after this date. Useful if you stop doing street works for a while then return to the industry.
View all courses in Birmingham
Other locations near West Bromwich, West Midlands